Fancy a chance to win prizes every week this summer? With an opportunity to win a grand selection of goodies from our top tour operators? What are you waiting for? Entries are OPEN NOW and all you have to do is improve your own website..it's a win/win!
TourHound Pro is giving all UK travel agents and homeworkers a chance to WIN, when they sign up and load the FREE Basic (or higher) TourHound Pro widget. Each week a draw for £100 shopping voucher will take place for all those who sign up to TourHound Pro AND load the widget onto their consumer website (OR publish their whitelabel during that specified week). You will also be entered into the grand prize draw giving you 10 chances to win amazing prizes donated from our generous operators (stay tuned to get a sneak peek of the prizes).
TourHound Pro is FREE to install with the ability to access over 15,000 touring and adventure holidays and up-to-date content from the UK's leading tour operators like G-Adventures, Intrepid, Explore, Cosmos, Trafalgar, Wendy Wu and many more. Don't miss a chance to win!!
With TourHound Pro's NEW WEBSITE, easily sign up, customise your widget and add it to your consumer website in a few simple steps.
Entry Details:
One entry is valid for one week AND the final draw at the end of the 5th week for the grand selection of prizes.
Participants must have signed up to TourHound Pro and have the widget or white label live for the duration of the competition.
Every Monday at 12:00PM/Midday, a random entry will be selected from all participants that went live during the calendar week.
---
The TourHound Pro Widget.
What type of business are you?
We have 2 types of widget.. one that is embedded into an agents existing consumer facing website which is essentially for retail agents, and one that is a stand-alone white label widget designed for homeworkers or retailers who do not have customer facing websites but wish to have a place to direct customers through their e-blasts or social media channels. Both have precisely the same funtionality.
Retail Travel Agent
Homeworker
Here are some great reasons for travel retailers to have a TourHound Pro widget.
Over 15,000 touring and adventure holidays from over 50 of the UK's leading company's.
Provides REAL TIME content, prices and availability from operators like G Adventures, Intrepid, Explore!, Cosmos, Riviera, Wendy Wu and many, many more.
Allow your customers to browse and compare tours on your own website.
All enquiries generated lead back to you and the retailer and not the operator.
Suitable for retailers with a customer facing website or homeworkers where we provide a stand-alone website.
Provides excellent content and links for use on social media platforms.
The basic level widget is ABSOLUTELY FREE!
TourHound Pro Widget Tiers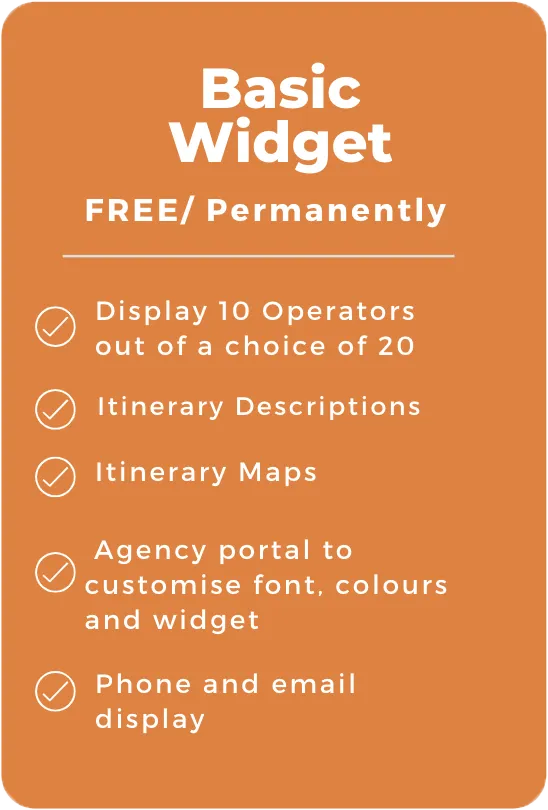 The Basic Widget is completely free of charge to all travel retailers. However, if you want a widget with more operators and more funtionality, just email us at tourhoundpro@tourhound.co.uk and we can arrange an instant upgrade for you.
Want more info?
If you have a few moments, take a look at our video.
Want to talk to us?
We're just a Zoom call away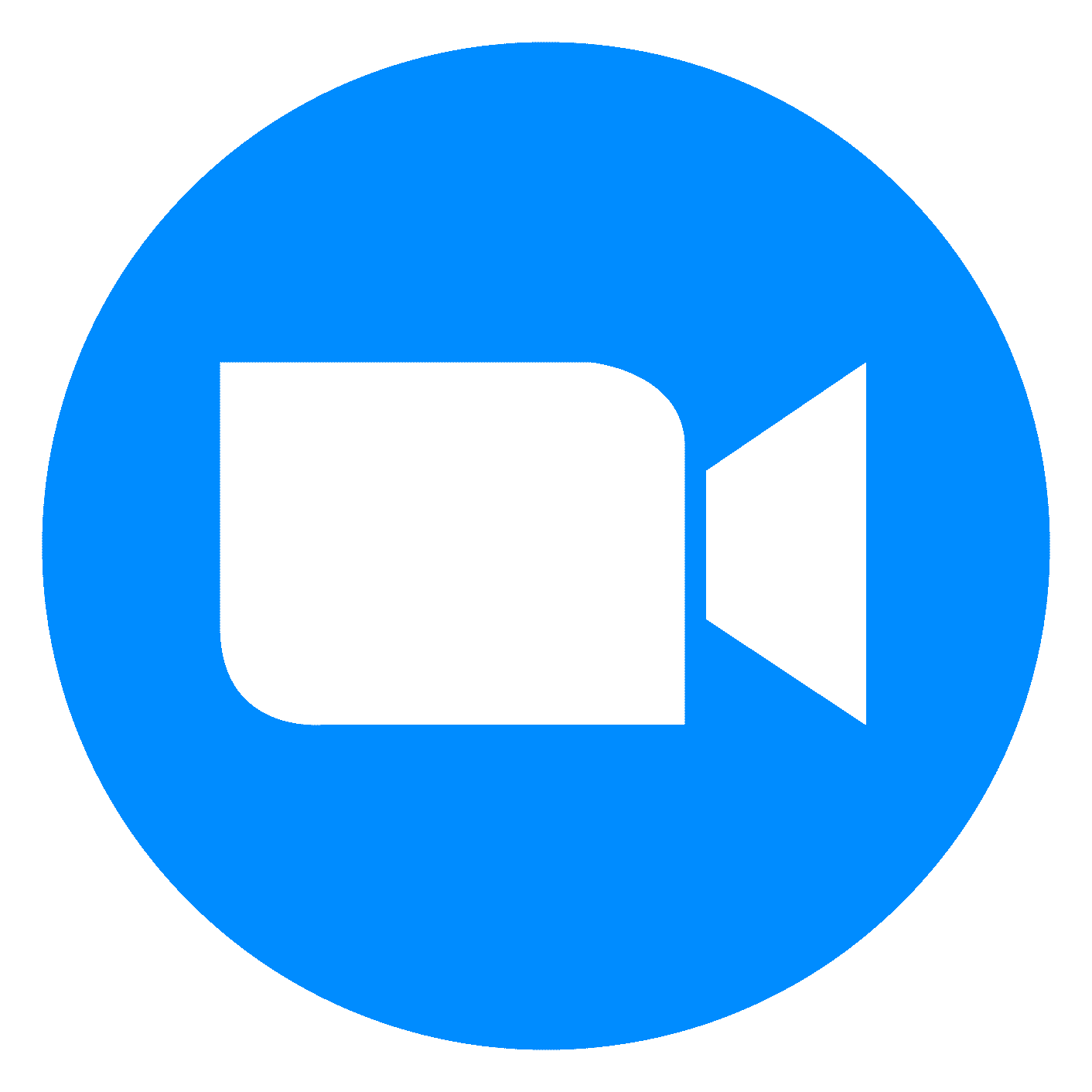 Zoom Meeting Help and Support
If you would like to discuss acquiring the free TourHound Pro widget with one of our team, you can quickly and easily arrange a no obligation Zoom call where we will be happy to discuss all aspects of the widget and white label with you.
Q & A's
Here are some common questions and answers we get from travel retailers about the TourHound Pro Widget.
What are the benefits of having a TourHound-Pro widget on my consumer website?
A TourHound-Pro widget on your website boosts your engagement rate and really takes customer service to the next level. More user interaction with consumers on your website gives you the opportunity to collect data from your current and potential new customers.
How do I upload the TourHound-Pro widget to my consumer website?
Ideally, the TourHound-Pro widget needs to be "embedded" onto a dedicated Touring & Adventure page on your website and the people who created/built your website will know how to quickly do this. However, we also have a dedicated technical team who will assist with the process which is very simple and straightforward.
How long will it take to install a TourHound-Pro widget on my website?
Depending on demand, we can usually provide your business with the widget within 5 working days but often quicker.
Why are TourHound offering our business a free widget?
TourHound have developed a sophisticated platform that aggregates touring and adventure holidays. Our key partner operators enjoy relationships with agents, homeworkers and anyone selling their product. Our aim is to connect those operators with as many distribution partners as possible.
What do TourHound gain from providing a widget free for one year?
We believe we have mastered the perfect technology and content provision in the touring and adventure market space and we want agents and homeworkers to experience first-hand the benefits of having their widget on their consumer facing website. By offering a free one year service, subscribers can experience and judge the benefits for themselves and decide after the year if the service is truly valuable.
How many operators will the TourHound-Pro widget feature?
There are over 50 operator UK partners currently available to agents and homeworkers mostly well-known brands.
Can I add other operators to my TourHound-Pro widget?
Additional operators that have partnered with TourHound may be added to your widget by upgrading to Premium or Deluxe widgets.
How much will the TourHound-Pro widget cost in future?
There will be NO cost of continuing with our basic level widget. However, upgrades to our Premium widget is £79 monthly and upgrade to our Deluxe widget is £129 monthly.
Can I choose which operator my business wants to work with and feature?
For the TourHound-Pro Basic widget, subscribers can select 10 operators from a list of 20 they wish to work on the platform. For the TourHound-Pro Premium widget, subscribers can select up to 20 operators from a list of 35 they wish to work with. For the TourHound-Pro Deluxe widget, subscribers can select up to 35 operators from a list of 50 they wish to work with.
What happens if my business wishes to terminate the agreement?
Whilst we hope your business will appreciate the benefits of having our widget, there is NO obligation for your business to continue using it.
Do I have to name and feature the logos of the operators in the product searches on the TourHound-Pro widget?
Some subscribers choose to name and feature the operators logos on the content provided and some prefer not to leaving the content anonymous in order to prevent their customers contacting operators directly after finding product on the platform. You have the choice of doing either.
What is the "call to action" on the TourHound-Pro widget?
Customers wishing to book a holiday found on the TourHound-Pro widget are directed to the agent or homeworkers preferred contact details by way of phone, an e-message or a messenger message.
Who is successfully using the white label?
Amongst our key partners currently using the TourHound-Pro widget are Barrhead Travel, Dawson and Sanderson, Fred Olsen, Advantage Network, ATAS, Travel Club Elite, Beverly Travel to mention but a few.
Are there any Data Protection issues involved with the TourHound-Pro widget?
All the information and call to action deriving from the widget is directed back to your business and will be subject to your own website Privacy and Cookie policies.
How can I make the TourHound-Pro widget work for my business and drive new leads or bookings?
Like all things in business, the more effort and energy your business puts behind the widget, the better your return and success will be. You should consider regular and engaging e-marketing communications and campaigns with your consumers that carry a link to your widget driving traffic to it. For those who are able to, banners promoting touring and adventure with links to the widget strategically placed across your website will attract interest from visitors to your website.